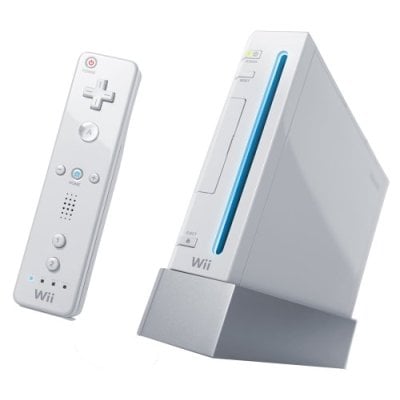 A feature unique to the Wii is the console's wireless controller, the Wii Remote (or "Wii-mote"), which may be used as a handheld pointing device and can detect motion and rotation in three dimensions. The controller also contains a speaker and a rumbling device to provide sensory feedback. The console has a stand-by feature entitled WiiConnect24, enabling it to receive messages and updates over the Internet while consuming very little electrical power . Nintendo unveiled the system under the Revolution code name in 2005 at its E3 press conference. Satoru Iwata, Nintendo's President, revealed a prototype of the system's game controller at the 2005 Tokyo Game Show during his keynote speech in September. Wii also boasted the longest line in E3 history, a four hour wait to get into the booth with additional waiting time to play a game demo. The console is scheduled for release in the fourth quarter of 2006 with no more than four months difference between the first and last launching regions.

The Specs:

Wii boasts 512 megabytes of internal flash memory, two USB 2.0 ports and built-in Wi-Fi capability. A bay for an SD memory card will let players expand the internal flash memory. Design was optimized with state-of-the-art processing technologies that minimize power consumption, keep the console compact and enable the "sleepless" WiiConnect24 mode.
CPU: PowerPC CPU (code-named "Broadway"). Made with a 90 nm SOI CMOS process, jointly developed with and manufactured by IBM.
Graphics Processing Unit: Being developed with ATI.
Other Features: Four ports for classic Nintendo GameCube controllers. Two slots for Nintendo GameCube Memory Cards. An AV Multi-output port for component, composite or S-video.